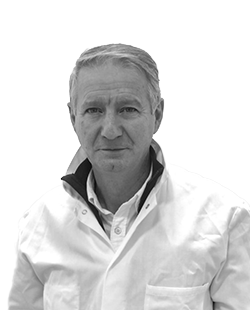 Yves Germani
Chief Scientific Officer
Yves Germani, is a graduate of the Institut Pasteur (Institut Pasteur diplomas in Genetics and in Bacteriology). He has a PhD in Pharmaceutical Sciences (Microbiology & Ecology) and a PhD in Natural Sciences (Immunology & Genetics).
He was a director of research (chief of laboratory) at the Institut Pasteur in Paris, where he led several research programs on infectious diseases in Africa, Asia and Europe. He was also an instructor of Tropical Microbiology at Institut Pasteur. He serves as an expert in transmissible diseases for the French Army, as a commander in the Army Reserve. He received the gold medal from the Société de Pathologie Exotique and was a laureate of the French Academy of Medicine for his work on rapid diagnosis of infectious diseases.
Yves Germani is a qualified university professor of cell and molecular biology.
He is co-founder and CSO of BioSpeedia, spin-off from Institut Pasteur.