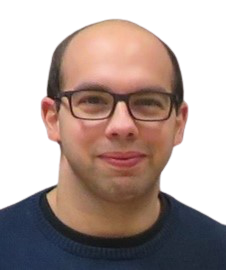 Cyrille Haddar
Research Project Manager
Cyrille Haddar graduated in biology (2011) and obtained his MSc degree in Health Biotechnology from the Jean Monnet University (Saint-Etienne, France) in 2013. Within the Group on the Immunity of Mucosal and Pathogenic Agents in collaboration with the North Hospital (Saint-Etienne), he specialized in the optimization of the measurement of adhesion and internalization of Staphylococcus aureus on epithelial cell cultures and the characterization of cellular receptors potentially involved.
Between 2013-2015, he worked as Engineer at the Laboratory of Infectious Agents and Hygiene (CHU Saint-Etienne) participating and managing clinical research protocols, research fundamental and evaluation of new tests for diagnostic purposes. Then, he was an industrial (CIFRE) PhD Student (Group on the Immunity of Mucosal and Pathogenic Agents Group and BioSpeedia – Institut Pasteur Paris) working on the development of rapid tests for the syndromic diagnosis of pathologies such as meningococcal meningitis and pneumococcal meningitis. He defended his thesis at the end of 2019.
He now holds the position of research project manager in Clinical Affairs within the BioSpeedia company.